Show on map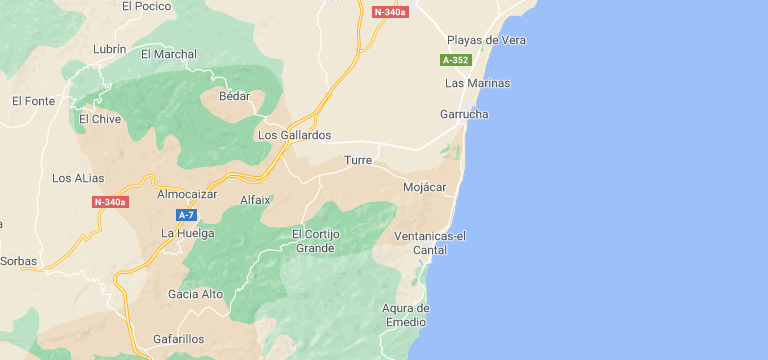 Carboneras
Set within the nature reserve of Cabo de Gato - Níjar, Carboneras is a truly unique place. Home to the only mountains of volcanic origin on the peninsula; the coast with its dunes, beaches and saltworks, a true spectacle of nature; and lastly the mile of protected sea the bottom of which is full of sealife, Carboneras is a true delight for all who visit.
Carboneras is famous for one of its beaches, the 'Playa de los Muertos', which has some truly stunning rock formations. Playa de los Muertos is vast beach, extending over a kilometre along the Mediterranean Sea and is well protected because of the coastal mountains. The beach is right below a cliff and can only be reached by foot. The small path leading to the beach can be somewhat tiring, especially under the scorching noon-time sun, so you'll need a bit of motivation to get you through the 10-minute walk. But once there, you will have arrived in a natural paradise... So natural that swimming naked is welcomed!
With over 30 restaurants and plenty of bars in the village, those looking for a beach holiday without the crowds will be delighted to discover this hidden gem of a destination.