Show on map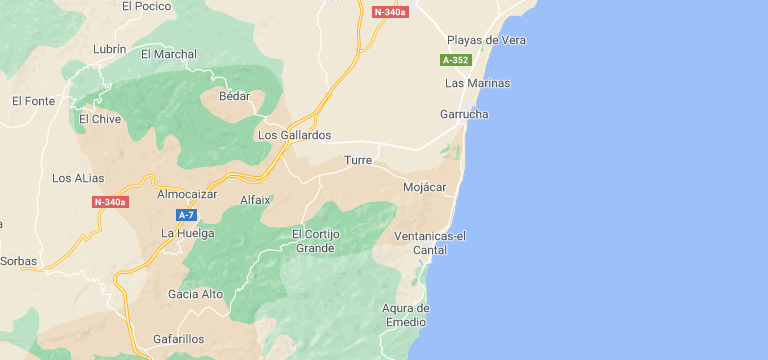 Huercal-Overa
Its privileged location has enabled Huercal-Overa to be an important commercial centre since ancient times and now it is still an obligatory route between the east and the south. This fact is reflected in the urban structure which preserves buildings and singular monuments such as the Asunción Parish Church, the Granary, the Town Hall (old courthouse), the Arabic Tower and the Palace of Four Towers (Palacete de las Cuatro Torres).
Huercal-Overa is a market town with many shops and a bustling town centre. The weekly street market held on a Monday morning closes the centre of town from all traffic and attracts people from all over the region. The town has all amenities and is the home of the Hospital La Immaculada which serves the whole of the east of Almería province.
The town has been a favourite of travellers since the 1970's, hosting illustrious travellers such as Gerald Brenan, Virginia Wolf and Juan Goytisolo.