Show on map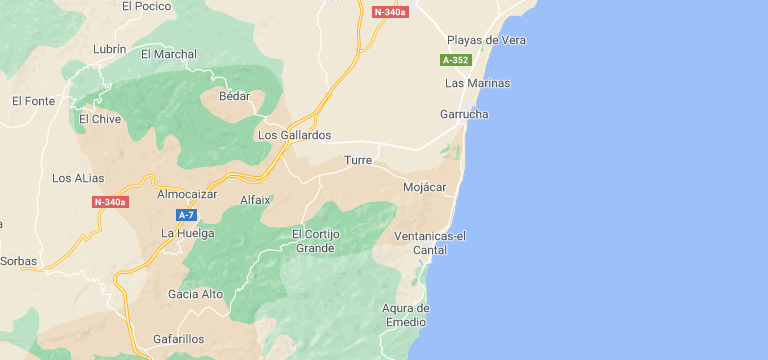 Mojácar Pueblo
Mojácar Pueblo in English is Mojácar village. Mojácar is an ancient Moorish pueblo perched on the foothills of the Sierra Cabrera Mountains, overlooking the Mediterranean coastline of the Costa de Almería, known as "The Corner of Enchantment".
Mojacar Pueblo is visible from many miles away, with distinctive whitewashed cube shaped houses stacked one upon another separated by twisting cobbled streets, winding steps and old arches, providing a surprise around every corner, with its various restaurants, bars and gifts and craft shops. The village has still retained much of its original character and has a colourful history stretching back before the Moors were evicted from Spain in the 15th century.
Mojácar has been inhabited since the Bronze Age around 2000 BC, traders such as the Phoenicians and Carthaginians arrived to serve the growing communities. Under Greek dominion, the settlement was called Murgis-Akra, whence came the Latinized Moxacar, the arab Muxacra and finally the current name of Mojácar.
To this day the local people re-enact the Moors and Christians battles, in full costume, every June when there are fiestas and festivals held commemorating Mojacar's ancient past.
Mojácar has more than 3,000 hours of sun per year. Rainfall is seldom and weak, with an average rainfall of 200mm per year. The average yearly temperature is around 20 °C. Winter is normally mild. Mojácar is classified as being in the 11 climate zone (the highest climate zone) that means the temperature in Mojácar is never lower than 4 °C.