Show on map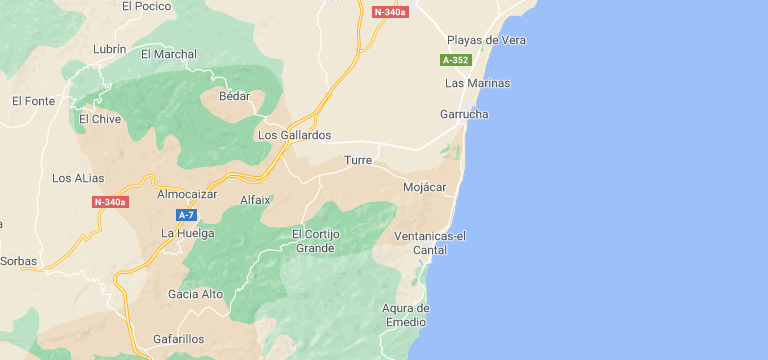 Vera
Vera is one of the most important commercial centres in the region, with a thriving traditional core and a number of supermarkets and commercial organisations spread along the ring road. Vera itself lies approximately 10km inland from the coast, but the municipality extends to the sea shore. There, a tourist settlement, named Vera Playa, has been developed. This now forms the main economic activity of Vera. Since 1990, Vera Playa has developed into an important naturist village.
Vera has a large number of buildings and points of interest such as the Town Hall, the History Museum the Church of the Encarnación, built as a fortress to protect the village from pirate invasions; ancestral homes and bourgeois houses built in the times of economic prosperity.
Vera has all local amenities, a large number of bars and restaurants and a large commercial area with all manner of shops, plus sprawling residential areas with gated communities designed for residents and holiday makers alike. There is also the world famous Valle del Este golf course and hotel on the outskirts.